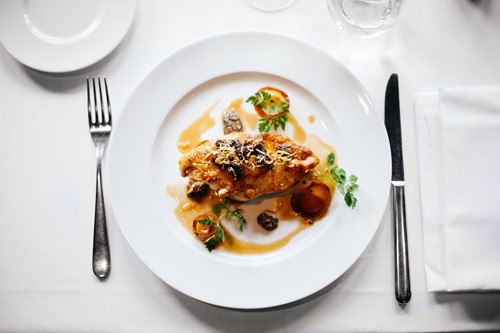 Photo by Free-Photos via Pixabay
Friendsgiving celebrations, Thanksgiving feasts, holiday parties, Christmas, Chanukah, Kwanzaa, New Year's, birthdays, and everything in between; the fact is, the last two months of the year bring an avalanche of holiday get-togethers and foodie extravaganzas. With all the sumptuous feasting and delicious excess come leftovers and the need for a healthy dose of recuperation.
Fortunately, there are ways to use those leftovers in delicious ways, such as:
Meal planning — Map out the coming week and account for every meal using your holiday leftovers. Don't be afraid to get adventurous with where and when you use the different flavors, be they savory or sweet.
Think about the days after... before — Flip convention and consider planning your holiday meal based on the leftovers you'll have after. Maybe cooking a surplus of turkey or pork will help you stay on track once the holidays are through, so be sure to prioritize those recipes over others.
Store food appropriately — You might even consider investing in some reusable containers, if you haven't already. Perhaps you'll need to clean out your fridge to make room for everything you plan to store. Whatever the case, make sure you have the containers, bags, or other wrapping materials you need in order to seal all leftovers thoroughly and retain freshness.
Position and consume based on freshness — The last thing you want is to take something that will go bad in a couple of days and lose it in the depths of your fridge. Put food items that will expire sooner towards the front of your fridge, or if possible store them on the counter.
Get creative — Don't fear venturing off the beaten path with how you combine your leftovers. Make waffles out of stuffing, and drizzle some cranberries over turkey to make a holiday riff off chicken and waffles.
Below are a few hand-selected some of our favorite recipes that leverage leftovers into delectable post-holiday meals.
These are only a selection of our favorite recipes, but you can find way more things to do in order to repurpose leftovers—and you can even do this with considerations like vegetarian and vegan dining. Whatever you do, don't waste the leftovers!